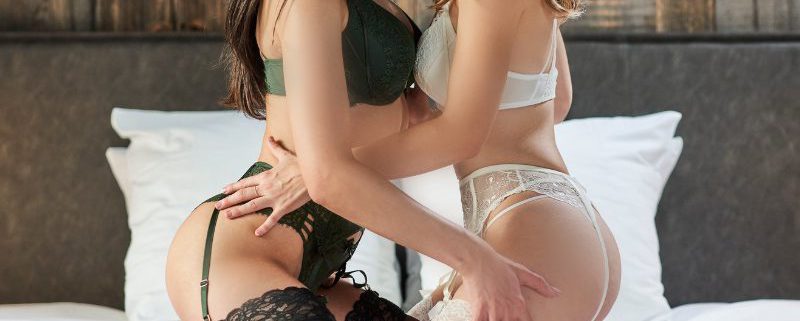 The Perla Di Mare Luxurious Duo Escort Service.
The idea of being entertained by two hot and sexy ladies gets the blood instantly boiling for most men and leaves no room for boredom or dissatisfaction. Sadly, very few men have had the opportunity to experience this luxury companionship. As the name suggests, duo escort is the experience of being accompanied by two beautiful escort girls and simultaneously opened to the idea of a threesome. Perla Di Mare's escort girls are ready and willing to give you an ultimate duo experience like none in Europe or worldwide!
What you get:
For the duration of your booking, you'll be accompanied by two hot and sexy escort girls; who are ready to spoil you or spoil themselves and involve you. We are currently announcing a special discount for our current duo high class escort service. The duo escort experience is excellent and worth trying, as it spices up your sex life and makes you discover your hidden potential.
Benefits of our duo Escort service.
You may think that Perla Di Mare Duo Escorts service means just doubling up to two beautiful escort girls. No, it's far more than that. It would be best if you considered opting for the Perla Di Mare Duo Escorts for many reasons. With over ten years of matchmaking, the Perla Di Mare escort agency knows the ladies who will form an excellent team to exceed your expectations.
The two different escorts (with different ways of giving you a good time) will focus on various activities and body parts simultaneously to provide you with that heightened sensation that you haven't experienced before. Perhaps because they are two, each will choose the set of activities she's good at to complement the other and give you the best experience. You have four feminine hands at your disposal to please you. The visual stimulation with one escort is an exciting experience that makes you feel whole and wonderful. However, having two gorgeous ladies takes you to a new level and makes you feel like a sexual king. Double the skin and double the fun!
Get ready to experience the unexpected and love each moment of it!
https://www.perla-di-mare.eu/wp-content/uploads/Duo-threesome-1-1.jpg
533
800
Perla di Mare
https://www.perla-di-mare.eu/wp-content/uploads/Perla-di-mare-1087-gloed.png
Perla di Mare
2022-12-01 11:56:12
2022-12-05 10:52:21
Duo Escort Service Ervaring